Setting goals, building self-confidence, self-esteem, self-belief, stepping out of your comfort zone and learning to knock fear of change on the head, for a more happier content life, are some of the many benefits you will receive from life coaching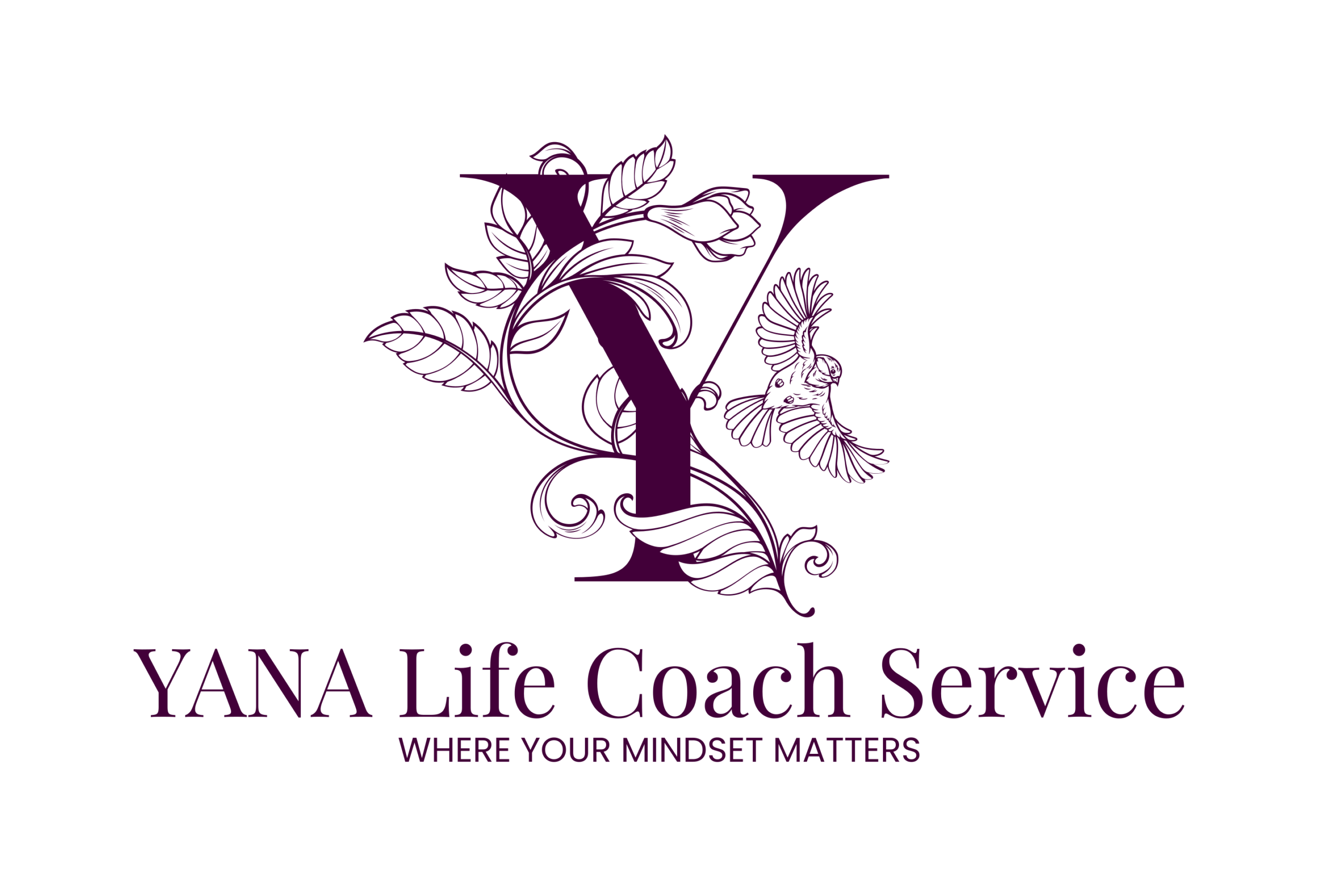 1:1 Life Coaching
Life coaching on a One to One basis.
Helping you to gain confidence and self-esteem, to get unstuck and live your life outside of your fears and limiting beliefs so that you can move forward with the goals you set yourself in life with a winner's mindset.  Life coaching helps you to stop saying "I Can't" and start shouting, "Hell yes I can". You set your goal and together we will design an action plan to take those steps you have always wanted to take. Life Coaching is Investing in yourself.
1:1 Coaching with EFT
EFT or Emotional Freedom Technique to give its full name is also known as tapping.  Our bodies are made up of energy and there are several pathways throughout the body. Negative emotions can block some of these pathways and so energy does not flow freely.  EFT is tapping on acupressure points on the face and body to clear these emotions. EFT can really compliment coaching where negative thoughts and feelings are being addressed during a coaching session.
Telephone Coaching
Telephone coaching is as beneficial as face to face coaching and especially in these times when you may feel safer than meeting face to face.
Zoom Coaching
All the above coaching can be done over the zoom or whatsapp platform, with the same results as a face to face coaching session.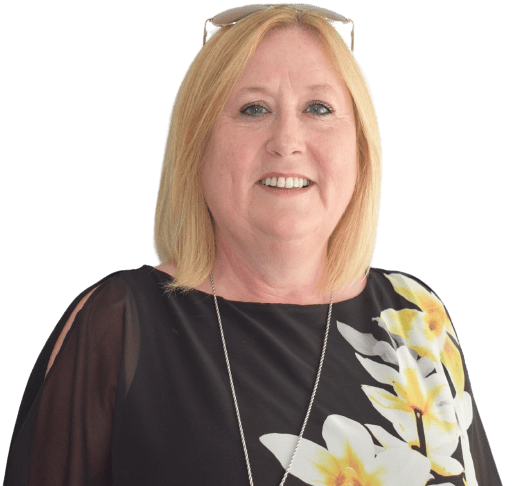 Mary Dunne
Life Coach
I am an accredited Life, Confidence, and Mindset coach. I help people to take a holistic look at their life, identify areas that you are not satisfied with, and set goals for improvement.  I work on your mindset, the beliefs, doubts, and fears that are holding you back. I help you to step out of your comfort zone and change the stories you have been telling yourself up until now.
I can tell you with 100% confidence that Life coaching does work, because I am proof of that.
I suffered most of my life with confidence and self-esteem issues because of life events. My mindset was not great, and I didn't feel happy for a very long time. I searched for years for something that would make me happy. If only I had known, then that happiness does not come from outside you but within you.
Click Here To Read More
After getting my Life and Executive coach accreditation with the LBCAI, and My QQI certificate in the Professional Practice and Ethics of coaching, I continued with my continuous professional development and have accreditation in NLP, CBT, EFT, and Solution based counselling with the CTAA.
I blend all of my knowledge from these courses into my coaching and the results speak for themselves. (Please see my reviews section)
If you are feeling like life is a bit stagnant, you are stuck in a rut, you want to try new things but confidence is holding you back, you feel uncomfortable in public settings so you hide away, you have a goal but are not taking the steps required to achieve it, you are in a job you are not happy in, but feel you have no way out, you are feeling anxious about trying new things but you also know something needs to change, you now have an empty nest since your family have grown and now you feel lost. If any of this resonates with you, You Are Not Alone because this was my life.
Consider giving yourself the gift of Life, Confidence & Mindset Coaching.
Life coaching is for any age so don't allow age to be your excuse for not investing in yourself. I was 48 when I started studying coaching, 49 when I got my accreditation, 50 when I started coaching clients. 52 when I ran my first live workshop and left a job, I was so overworked, undervalued and stressed out, which I held for 14 years, and so again proof that you are never too old, and it is certainly never too late to change your life.
You have absolutely no need to feel nervous or anxious when meeting me. I am friendly, down to earth, compassionate, trustworthy, empathetic, good fun, honest, kind, non-judgemental, and solution focused. I absolutely love being a Life coach and helping others to live happier lives, and become the best version of yourself, whatever that means to you.
Coaching via Zoom or Telephone
Happiness on a Budget Workshop
Happiness comes from within. This workshop helps us to see just that. It is packed with information about what is takes to make us happy. A fun workshop where there will be plenty of laughter. Meet new friends and just have some fun time for yourself.

• 2 hour workshop

• Refreshments included
Goal Setting for a Happier Life
In this workshop we take a holistic look at your whole life. You will also learn about your values (What is most important to you in life). You will identify areas in need of improvement, and then go on to set goals to do just that, which are also in line with your values. 

This has proved time and time again to be a real eye opener and a life changer for all of the people who have attended this workshop or have been a private client.

• This is a 2 hour workshop.

• Refreshments included
How to Have More Self-Love in 90 Minutes Workshop
In this workshop we explore what self-love means. 

•

You get to know your inner critic. The voice that holds you back when you know you want to move forward. 

•

You will look at the stories you have been telling yourself,  with your thoughts, beliefs, feelings and actions. 

•

You will learn how to change this story and come away having more self-love. 

This is a lovely workshop which is fun and a great way to meet like minded people who support each other.

• This is a 2 hour workshop.

• Refreshments included
Step Forward With Confidence Workshop
Do you believe you lack in confidence? Have you ever looked at others and wished you had their confidence? Has lacking in confidence ever held you back? Have life events zapped you of your confidence?

If you have answered yes to any or all the above, then this workshop may be just what you need. 

Using tools and techniques to get a new perspective of who you really are is what this workshop is all about. I believe when you have a strong sense of who you are, you will see a new confident you emerge. 

We were all born confident. Learned behaviours are what hold us back. A wonderful way to meet like-minded people who support each other along the way

• 3 hour workshop

• Refreshments included
Self Awareness and Goal Setting Workshop
This program is about becoming more aware of who you are and what makes you tick. It is also about becoming more confidant in yourself. Learn about your values, toleration, boundaries, your successes, belief systems about self and your capabilities. You will discover ways to change any negative beliefs, you may have.

Discover what goals you have and what it takes to achieve them. Take the first steps to leading the life you want and deserve to live with confidence. Be in the driving seat of your own destiny. This workshop is enjoyable, upbeat and a great way to make new friends.

• This is a full day workshop.

• 10am to 4pm.

• Refreshments included.
Accreditation and Certifications
Diploma in Life and Executive coaching. Accredited by the LBCAI.

QQI certificate in the practice and ethics of Life coaching. 

Certified NLP Practitioner, endorsed by The Academy of Modern Applied Psychology. 

Certified Happiness Coach, endorsed by the Transformation Academy.

I am a certified Confidence & Mindset coach, endorsed by the Transformation Academy.

Certificate of Accreditation with the CTAA, as a Life Coach Group facilitator.

Certificate of Accreditation with the CTAA & The Priority Academy in Solution-based counselling.

Certificate of Accreditation with the CTAA & The Priority Academy  in EFT/TFT.

Certificate of Accreditation with the CTAA & The Priority Academy in CBT.
Questions commonly asked about Life Coaching
What is a life coach?
A life coach is someone who helps their clients to see their full potential. They help them to break free of the beliefs, doubts, fears and worries that keep them from going after what they want in life. They can help individuals in different areas of their life. Because each human being is different, so are their goals. A Life Coach will guide their clients to reach their true potential and achieve personal, relationship or professional goals with confidence.
How does Life Coaching work?
Coaching typically consists of a series of one-on-one sessions, and the sessions usually last for 1 hour. You will meet with me weekly, fortnightly, or monthly depending on your needs and how well the coaching process is going. Coaches use several tools, techniques, and processes designed to help the client find what drives them, where they want to go, and the best way to get there. The relationship builds on the foundation of trust and grows through various stages. 
Can Life Coaches help with stress or anxiety?
Coaching focuses on clients taking ownership to help improve their future behaviours. It focuses on goal setting and shifting individual viewpoints. 
Coaching can be an effective tool in helping some individuals manage stress and anxiety. 
Is Life Coaching the same as Counselling?
Both coaches and counsellors work on specific goals and changes.
However, some say that counsellors work on the "why" of the problem, whereas coaching focuses on the "how" to get out of the problem.  They also say that counsellors look at past issues and will help you move forward, coaches will look at the present and establish achievable goals for the future. Although both have different processes, goals and positive change for their clients are the result.
Can Life Coaches help with Confidence and Self-esteem issues?
Yes, we help clients to acknowledge their personal strengths and talents. To see their potential. To address and get rid of any negative self-talk. To set goals and take steps out of their comfort zone. When you have a true sense of self, a new positive you emerges.
Why is Life Coaching becoming so popular?
Today people are seeking to take responsibility for their lives. They admit in needing help to navigate through personal challenges or to get clarity about their next steps.  
Clients look for guidance in confidence, career change, self-worth and self-esteem, work-life balance, relationships, finding their purpose, health, and much more. People are no longer accepting the life they have been dealt, they are creating their life. 
I would highly recommend Mary from YANA to anyone looking for a life coach. I completed a session of life coaching and also a happiness workshop with Mary. She is not only great at her job but is also a lovely person who you instantly feel comfortable with. I found it very easy to open up with her. You feel like you're talking to a friend as she is sharing her experiences also. I have gained so much from Mary's service, such as making positive changes in my life, an increase in my self-confidence, belief in myself and my abilities, stepping out of my comfort zone, setting new goals, giving me more focus about what I want out of life, appreciating all that I have in life..I think everyone would benefit from some form of life coaching. Highly recommend YANA.
Mary is excellent at what she does. she is a great motivator and helps you find your inner self. her program builds self-confidence and helps you think more positive about yourself overall improving mental health. would definitely recommend Mary and her workshops
My husband recently had a coaching session with Mary here is what he had to say…….." Mary is an excellent life coach & is easy to relate to. She helped me clarify my goals and motivated me to take the next steps in my career. I would highly recommend Mary to anyone seeking Clarity and direction in life
Mary is very encouraging and fills you with confidence. I feel she can help people overcome any hurdle life throws, at both young and older people no matter how small. For me, she helped tremendously with presentations in college and handling exam stress. A real mammy figure !
Mary has facilitated 2 six week programmes to groups in Southend Family Resource Centre. The content was amazing and all the participates got so much out of it. Mary is a total pleasure to work with. and I look forward to working with her again
I met Mary during a very dark time in my life and she honestly was the one to help me turn my life completely around. I have changed my mindset on things, learned a lot about myself and I now view the world in a different perspective. Mary has supported me while I have achieved my goals. I am a very different person now compared to the person I was when she first met me. She has been my cheerleader from the side-lines. Mary is person centred, kind and compassionate. More like a friend than a coach. She is real and relates to how you are feeling and your experiences. I would highly recommend for anyone to see Mary if they need some guidance. Thank you for everything Mary, you are an angel in disguise x
Mary is a very good life coach. She listens very attentively and helps her clients build confidence. She helps them to keep moving forward. She's an inspiration. I would highly recommend her.
This is a question I pulled from the Empowering Questions deck of cards by sunnypresent.com: What is my gift to the world? So my question to you the reader is What is your gift to the world?. Each and everyone of us have a purpose, some of us know what that purpose is...
read more
YANA Contact Info
Tel: 086 320 1483
Email:  [email protected]
Address: Campile, New Ross, Co. Wexford
Subscribe to my mailing list